No Clips
Halo Couture Hair Extensions
The Halo is one of the most amazing, fun and innovative products you will love to wear. Using 100% Indian Remy Human Hair, the Halo is amazing in quality and the simplest and quickest extensions to apply.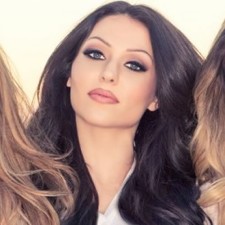 No Tape
Halo Couture Hair Extensions
Available in 12", 16", 20" and 24" lengths, there's a Halo extension that works for you, blending into your natural color in any way you desire.
No Glue
Halo Couture Hair Extensions
You'll quickly discover why the Halo is an award winning design. The patented miracle wire comes with a lifetime warranty too! Take a look at the video below.