Microblading Offer Near Denton, TX - $299
Being in the business as long as I have, I've seen and heard more than my share of bad experiences that my clients have experienced. In fact, over a quarter of my business comes from correcting other microblading artists' mistakes. One of the most common reasons why my clients chose to have the procedure done the first time is because of the microblading salon's proximity to home or workplace. That being said, I would like to offer anyone living or working outside of my Salon's proximity, $100.00 off the regular procedure price of $399.00. Let me help you achieve perfect brows satisfaction and save money at the same time.
Call Me to Book Now or to Schedule a Free 15 Minute Microblading Consultation: (972) 839-1999
Microblading Eyebrows - What you Need to Know
More than likely, you have been calling around and are here because either you haven't found someone to answer all your questions, and/or are not confident with the answers. I have been providing permanent makeup services to clients since 2002 and have been providing microblading since it was introduced to the United States a few years ago. I am very, very passionate about permanent makeup and microblading so I want to help educate as many people as possible about microblading to hopefully help them avoid many of the nightmare experiences I've seen from other permanent makeup & microblading salons around the country. This is your skin, your face, you need to take it very seriously.
What is Microblading?
Semi-permanent makeup, microblading, eye embroidery, micro pigmentation, 3D eyebrows: these are all the same things. Microblading is really not that confusing as long as you get the right information.  Microblading is a techniqe in tattooing where little cuts are made and color is implanted. These cuts are not as deep as traditional tattoos therefor they usually do not last as long. It is also very important that you understand that there are two types of permanent makeup pigments:
1. Permanent makeup pigments designed for permanent makeup
2. Traditional body art (tattoo) pigments
Make sure you ask your microblading artist what type of pigment they use. NEVER, NEVER, NEVER let anyone use traditional tattoo pigments on your face. Regardless of price, don't do it! 
There are two ways of creating eyebrows.
Eyebrows can either be created through machine work or a manual method which is also called a hand tool. What really matters the most when it comes to the final results and, ultimately your satisfaction will almost always rely on the credentials of your microblading artist. Microblading is an art form that is developed best by experience, ongoing training, and a perfected talent. Make sure your microblading artist has a very good understanding of different skin types and that different results will occur because of certain skin types. You will want someone who can sit with you and explain to you what that entails for the longevity of the microblading procedure.
Microblading After-Care Process and Healing Process
Microblading after-care should be catered to each individual client's needs. Some clients will require ointments, some clients might not. Some clients might need serum ointments, some may not. It really depends on the client's skin sensitivity and how it reacts to the microblading procedure.
After Microblading Downtime
In most cases there really isn't much down time. In the beginning it will look darker than you might expect, however it should look dark ,  because it will fade, usually within 2 to 4 weeks. At this time you will start to see a more natural look.  Especially with darker eyebrows, some clients will be happy with the darkness. Depending on skin sensitivity there will be a little redness and or swelling however, this only lasts up to 10-12 hours unless you have really sensitive skin or you bruise easily. Some skin types will heal differently, this is important to understand. You will want to feel comfortable with the knowledge and experience of your microblading artist and ask questions about any concerns you may have.
Proximity and Location of your Microblading Artist
Microblading requires a touch-up 6-10 weeks after your initial microblading procedure. That being said, make sure the proximity and location of your microblading artist is somewhat convenient. This is a relationship you will be building with your microblading artist because microblading is something you will be re-visiting every two years so you will need to be flexible with any travelling and/or time.You will also need to be able to reach your microblading artist easily so it's important to know the artist does not move around a lot. I was born and raised in North Texas and have been a licensed cosmetologist in Coppell & Lewisville, TX for over 30 years.
Passion for Microblading - Passion for Beauty
Make sure your microblading artist is passionate about microblading. It's a good way to know that your microblading artist is going to treat you right and that you are very well taken care of. I have been in the beauty industry for over 30 years. It's all I've ever wanted to do, and it's all I want to keep doing. It brings tears to my eyes to see the transformations that cosmetology, permanent makeup, and microblading has brought to my clients. The look in their eyes is forever priceless. I love what I do because I love what it does for the lives of my clients/friends. It's my purpose in life!
Conclusion:
I hope you've learned a lot from this article and that it will help guide you to the best microblading experience possible. Regardless if I provide your microblading procedure or not, I hope I have a positive impact on your overall microblading experience and you get exactly what you hope for.
I wish you all the kindness in the world!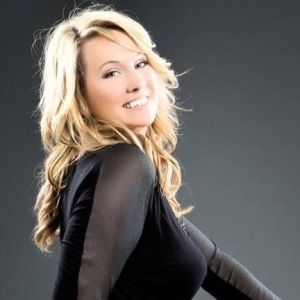 Glamour by Bo
Glamour by Bo Permanent Makeup
211 State Highway 121 Byp Suite 120 Lewisville Texas 75019
(972) 616-4567
(972) 616-4567
| | |
| --- | --- |
| Monday | 9AM - 7PM |
| Tuesday | 9AM - 7PM |
| Wednesday | 9AM - 7PM |
| Thursday | 9AM - 7PM |
| Friday | 9AM - 7PM |
| Saturday | 9AM - 7PM |
| Sunday | Closed |